Divine Perfection Body Care 1
Regular price
$5.99
Sale price
$4.00
Unit price
per
Sale
Sold out
Our body bars are more than just "soap".  All include wonderful ingredients that offer great benefits. 
Our Eucalyptus & Tea Tree Oil Bar offers amazing aromatherapy that is designed to calm and relax. Using pure eucalyptus oil & tea tree oils. 
Our Oatmeal Bar is a simple, unscented bar that moisturizes & nourishes your skin.  Made with real oatmeal & enriched with mango butter and shea butter! Helps with acne and irritated skin.
The Café Au Lait Bar is made with real coffee that adds to your skin's glow by stimulating circulation and "perking up" your skin. Also enriched with mango butter & Shea Butter. Great for acne too!
Lastly our Lovely Lavender Bar includes pure lavender oil to calm, stimulate your senses and aid in relaxation. Creamy lather & rinses clean! Enriched with mango butter and shea butter to leave skin moisturized.
Enjoy an amazing lather with any choice!
*Because our body bars are handcrafted, colors may vary slightly*
Share
View full details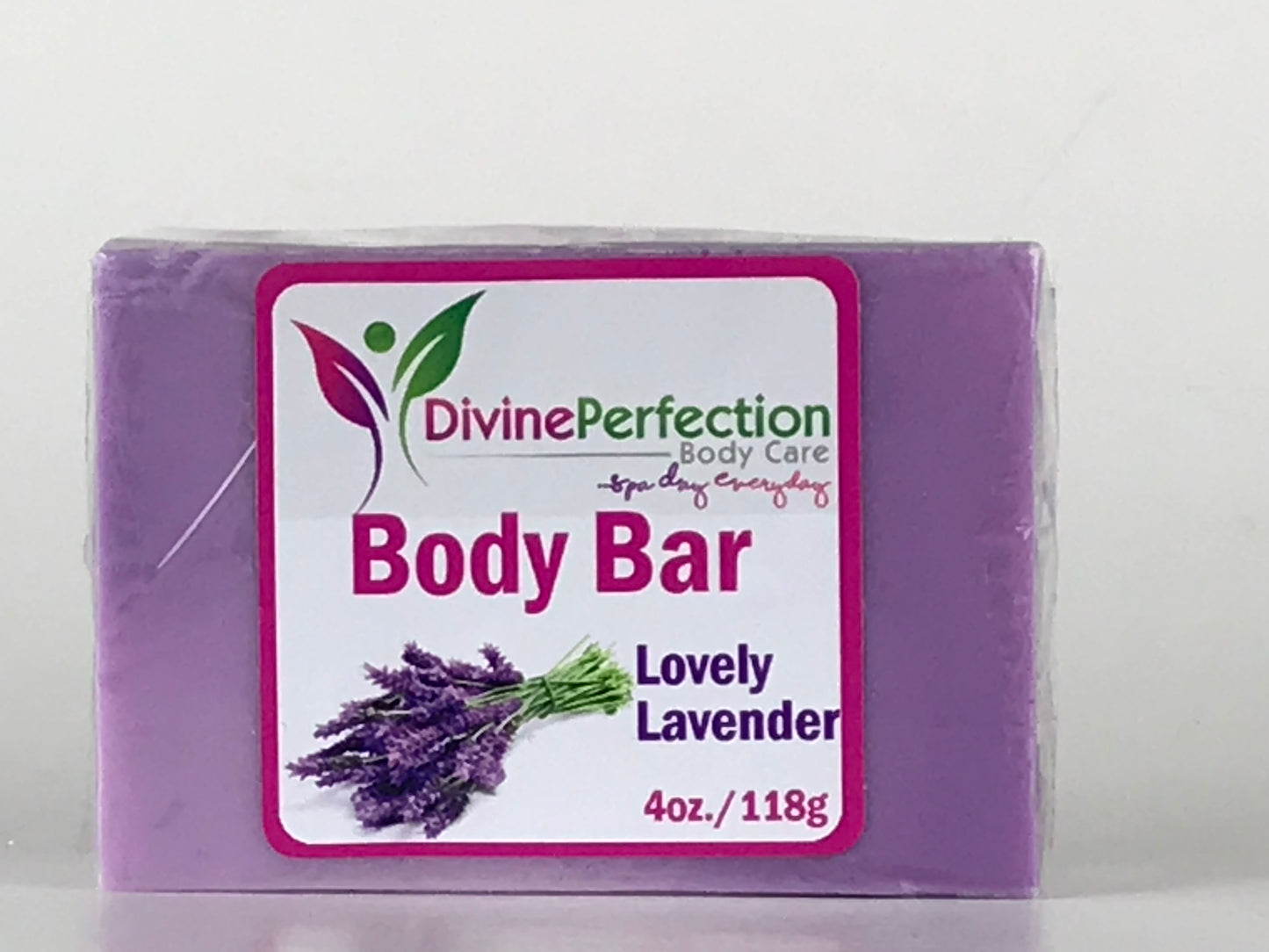 Oatmeal Bar-Skin Care
The oatmeal bar was given to my sister because she was looking for a new facial cleanser. She likes the way her skin feels and looks🙂
Body Bars
I have an excellent experience with the Body Bars and they are perfect for my face.
My FAVORITE!
I usually use Ivory but got this as a gift and I'm hooked! I love the oats in it, it lathers well and the scent is subtle. I load up during the sale! My skin is so soft! I attribute that to using this bar AND the body butter!
Oatmeal Bar
I have used the oatmeal Bar and it gave my skin a great amount of moister while also giving me the squeaky clean that i like from a natural black soap
It's great to hear that you've enjoyed the Oatmeal Bar! Taking the time to write a review means so much! Thank you!
Love the Scent
The Eucalyptus Tea Tree Oil has an great scent. The fragrance goes all over the house. 💚
There's nothing like aromatherapy, right? Thanks for sharing your experience with the Eucalyptus & Tea Tree Oil Bar! Make spa day everyday