Divine Perfection Body Care
Regular price
$11.99
Sale price
$9.99
Unit price
per
Sale
Sold out
Keep your laundry fresher, longer with our chemical free laundry booster!
Add a scoop or two to each load and enjoy the divine freshness! You'll love doing your laundry!
Scented with pure essential oils, you will enjoy the robust fragrance of each option. Each jar can boost up to 24 loads. (16oz jar)
BURST- a fresh, citrus scent offering notes of sweet orange, lemongrass & peppermint
PEACE- a calming scent with notes of lavender & eucalyptus
**This does not replace laundry detergent or fabric softener, although the Laundry Booster may add to the softness*** 
Share
View full details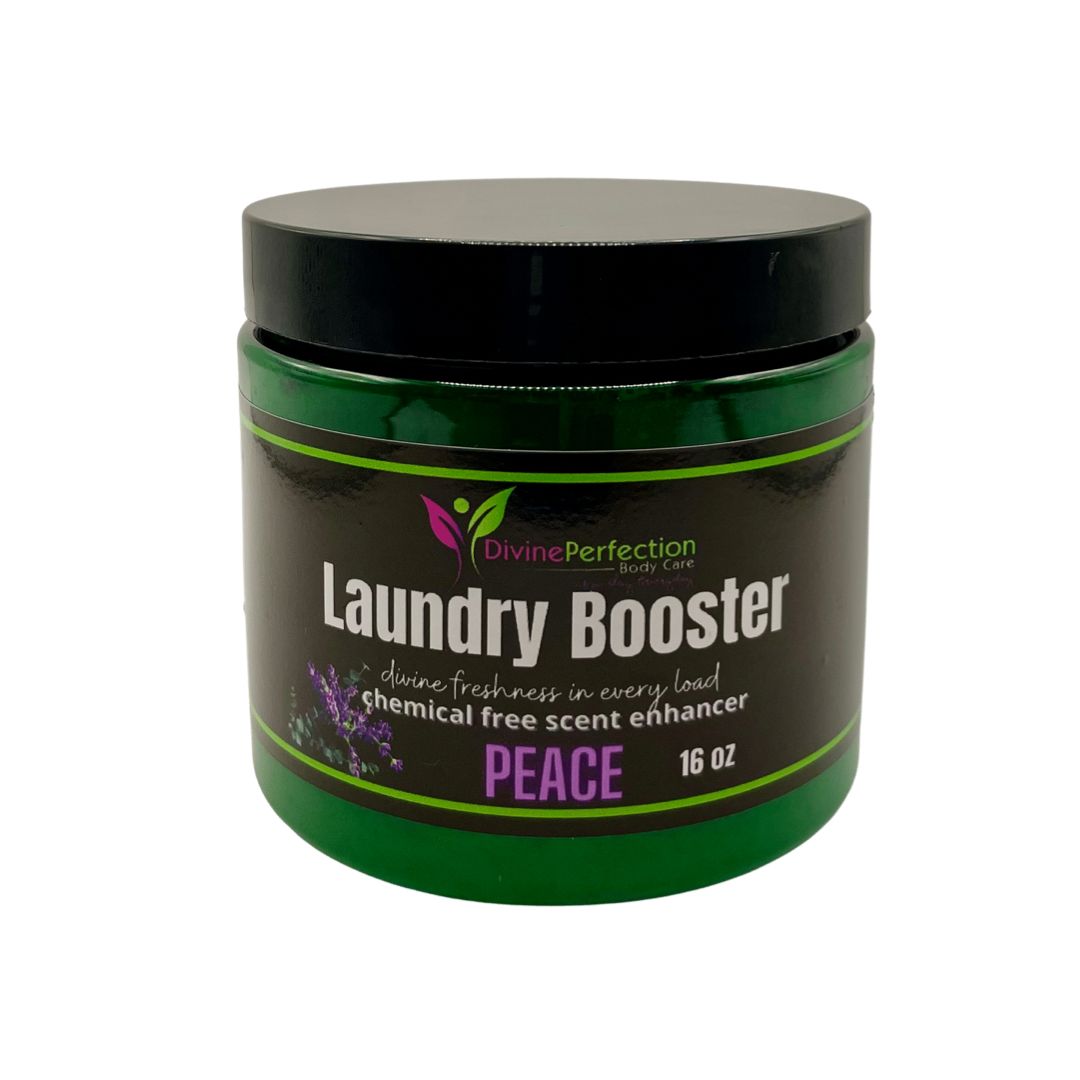 Love it all!
I have used the body wash, laundry booster, turmeric facial soap bar along with the nite nite hydrating elixir and I just love it all! The laundry booster is great and gives my clothes a fresh scent with a touch of softness. I love that it's all natural with no chemicals which has made it my new favorite. The body wash lathers perfectly and smells amazing! I'm in love with the turmeric facial bar soap, it cleans my face beautifully and again I love that it's all natural. I use it along with the hydrating elixir and my skin is so soft and vibrant. I highly recommend it all!
So glad you are enjoying our products! Thank you for taking the time to share your experience!
Love them!
I bought both laundry boosters. I love the way my laundry feels after using them. They seem softer. And my favorite one is Peace. Thank you for this product. And happy that there are no chemicals in it!
The Burst Booster
My bath towels smell so good! I'm using it for all the clothes now too!
I love it!
I used the Peace Laundry Booster this weekend! I love it! My linens and towels are so fresh!
Thank you for sharing your experience! So glad that you enjoy the Laundry Booster!